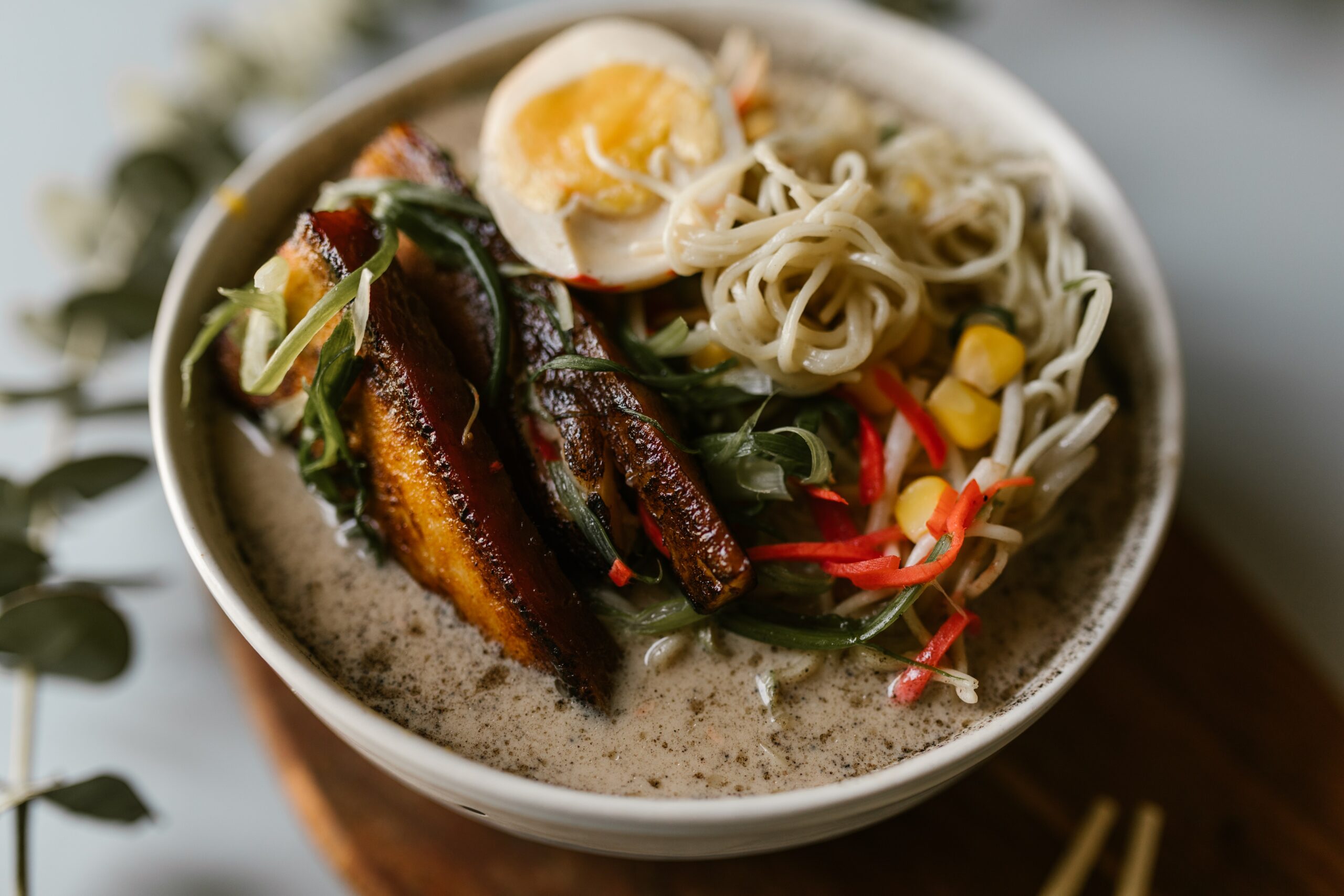 In stock
25
25 people viewed this food.
Ramen

Our ramen is a Japanese classic that features thin, springy noodles served in a flavorful broth with a variety of toppings.
Our broth is made from scratch using a blend of chicken and pork bones, soy sauce, and other seasonings, and is simmered for hours to achieve a rich, savory flavor.
Our ramen toppings include tender slices of pork belly, soft-boiled egg, green onions, and bamboo shoots.