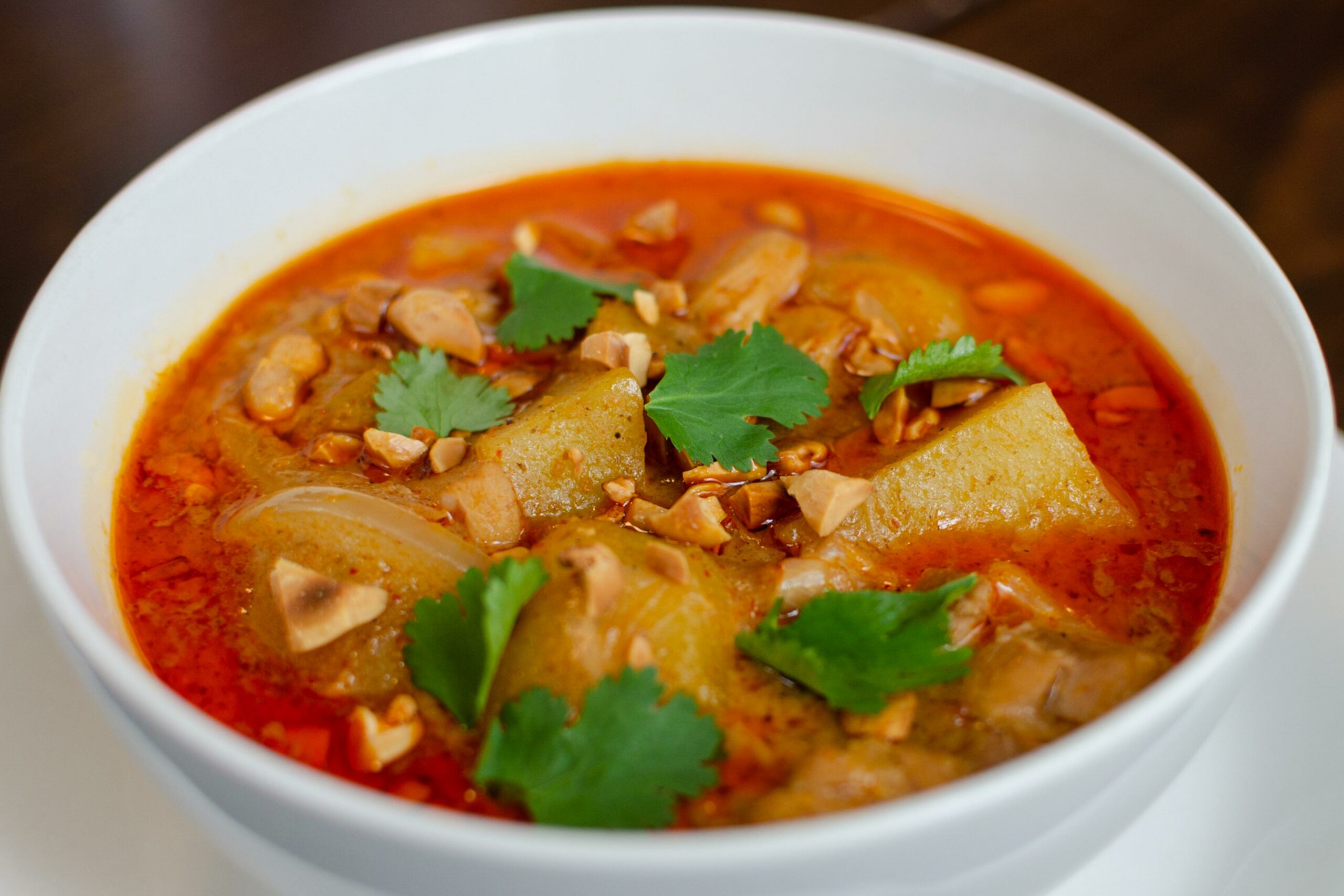 In stock
24
24 people viewed this food.
Massaman curry

Transport your taste buds to the exotic flavors of Thailand with our exquisite Massaman Curry.
This traditional Thai dish is a harmonious blend of aromatic spices, tender meat or vegetables, and a luxuriously creamy sauce that will leave you craving for more.
Our Massaman Curry is prepared with meticulous care, using a secret family recipe passed down through generations.