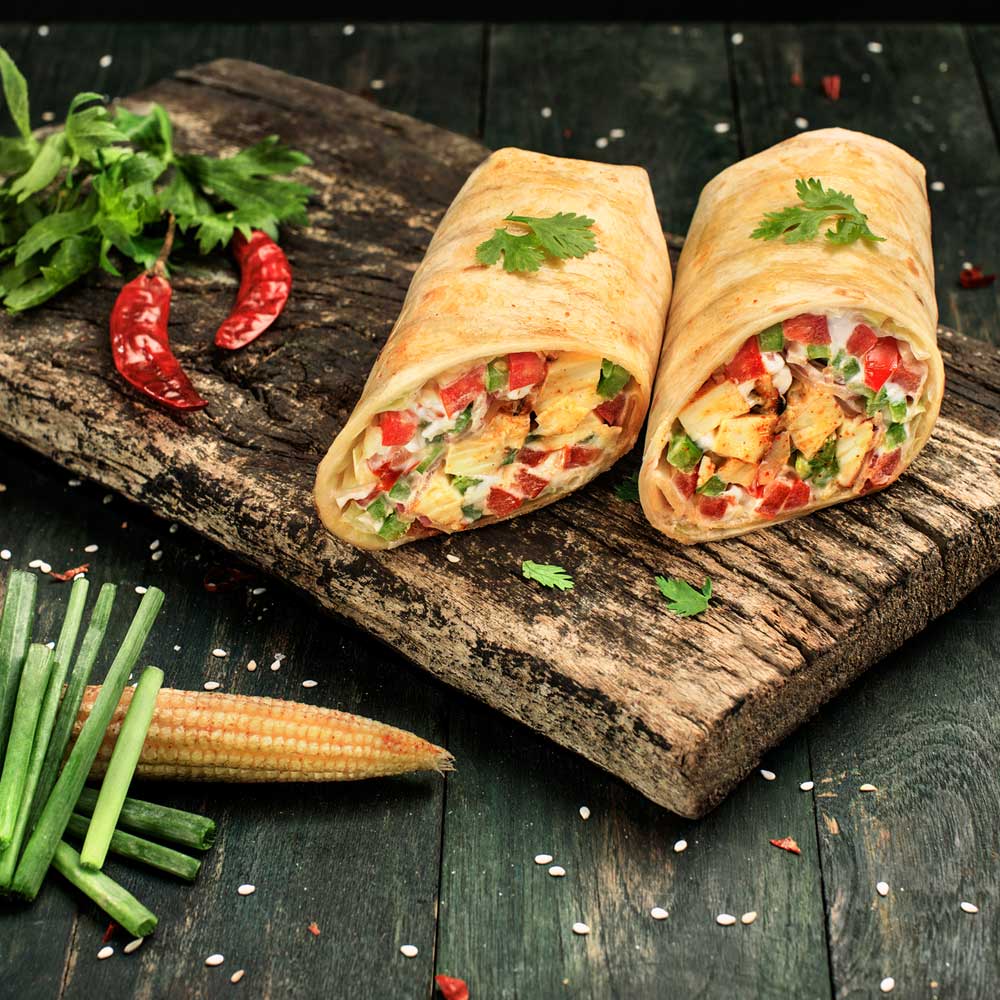 In stock
27
27 people viewed this food.
Paneer Tikka Masala Roll

We have used low fat paneer and low fat curds in this recipe. So this recipe is better for diabetics than Paneer Tikka Kathi rolls made from full fat paneer and curds.
Popular Indian street food, Paneer Kathi Rolls are warm, layered parathas filled with spicy paneer, mixed peppers, and sweet caramelized onions. Whether you make it for a quick weeknight meal or a leisurely gathering, these Kathi rolls are sure to be a hit!
Food Ingredients
All-purpose flour - 10 g
Cheeses - 3 Unit
Salt - 5 g
Spices and Herbs - 10 g
Vegetables - 200 g
Food Nutritions
Cystine - 69 g
Fat - 0.6 dg
Fluoride - 45 mg
Potassium - 89 g
Vitamin A - 12 mg