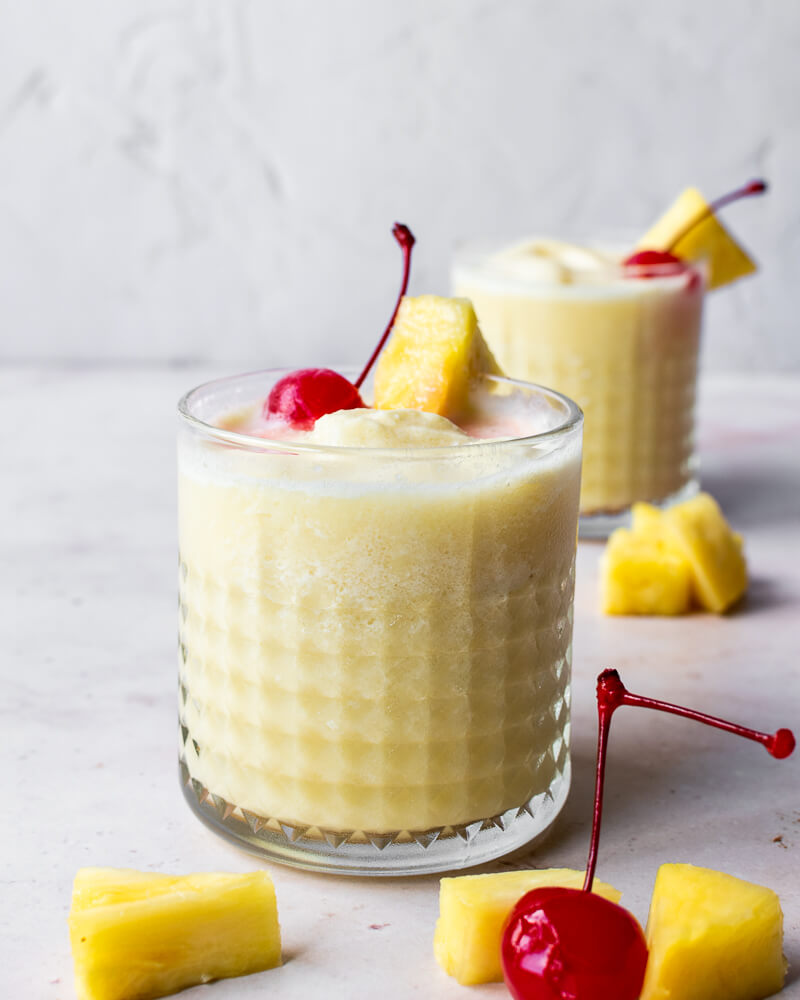 In stock
115
115 people viewed this food.
Pina Colada (Mocktail Drink)

This non-alcoholic Pina Colada recipe is perfect for summer. It's made with blending fresh sweet pineapples, thick creamy coconut milk, and ice cubes – no rum needed! Here you'll find step-by-step instructions with photos for how to make the best kid-friendly Pina Colada mocktail in only 15 minutes.
Food Ingredients
Pineapple - 1 Unit
Coconut - 200 g
Food Nutritions
Potassium - 71 mg
Vitamin C - 8 mg
Fiber - 1 g